Global Technology Experts Inc is a Software Development and IT Business consulting services. GTE caters to the Enterprise Customers through its range of services from Software Application Development and Strategic IT Consulting, Implementation and support of third Party Enterprise-wide products, including Java ,J2EE ,Microsoft Technologies, MicroStrategy, Oracle, SAP, Cognos, TIBCO, and Sybase.
For companies to become "next generation businesses"
Increasing globalization

Rapidly evolving technology

New, virtualized ways of working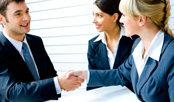 IT leaders must be seen as integral players who deliver on four value levels: efficiency, effectiveness, virtualization and innovation.

Demand on IT infrastructure is skyrocketing as businesses grow increasingly dependent on automation to penetrate new markets and increase worker productivity. But in today's uncertain economy, most IT budgets are flat.
The challenge for application infrastructure managers is to help direct dollars to new revenue-generating business opportunities while overseeing the transformation from today's legacy to tomorrow's more dynamic infrastructure. Emerging as the main success drivers are the need for consistent, measurable results and end-to-end visibility.
© Global Technology Experts Inc.